Why is Workers' Compensation Insurance Important to You?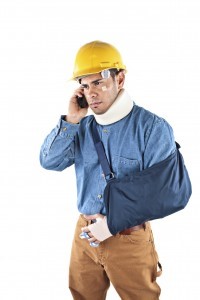 Many Tri-State Area roofing contractors advertise that they are properly insured. It is plastered all over every print ad and mentioned in every TV and radio commercial. But what does that mean and how does it affect you?
The two main kinds of insurance that these ads are referring to when they say "proper insurance" or "fully insured" are liability insurance and workers' compensation. They are both important, but for this blog, we are mainly going to focus on workers' compensation.
What is workers' compensation insurance?
Workers' compensation insurance is an insurance product that provides medical coverage and wage replacement if an employee is injured at work. It protects employees and their families from financial hardship in the event of a work-related injury.
What can happen if your roofing contractor doesn't have workers' compensation insurance?
If an employee of your contractor is injured while working on your property and that business doesn't have workers' compensation insurance, you could be found liable for that injured person's medical bills and lost wages. The law puts the responsibility on the property owner to make sure that contractors working on their property have current workers' compensation insurance. If they don't, they face liability for any injuries themselves.
Don't all contractors carry workers' compensation?
Unfortunately, the answer is no. State law requires that employers carry workers compensation insurance and it is a requirement that they have it in order to be licensed by the state. This still doesn't stop some contractors from contracting work without it.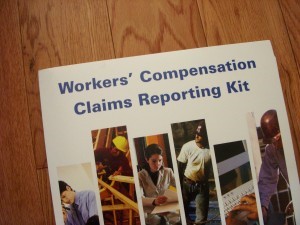 Why wouldn't they have it?
Because it costs a lot. Statistics show that roofing is one of the most dangerous professions. As a result, insurance that protects against work-related injuries is going to reflect this risk. In Wisconsin, the Wisconsin Compensation Rating Bureau establishes the rates for each industry. For roofing, the base rate is 28% of gross wages. This means that if a roofing contractor pays an employee $1000, they must pay $280 in workers' compensation premiums. If the contractor has a history of injuries, this rate could be even higher. It also can be much higher when working in other states.
Is there a way around it?
The answer is no. Not legally. Some contractors try to get around it by claiming that the people working for them are independent contractors, not employees. In Wisconsin, there is a nine-part test that determines if independent contractors are actually employees. In order to be considered an independent contractor you must:
Maintain a separate business.
Obtain a Federal Employer Identification Number from the Federal Internal Revenue Service (IRS) or have filed business or self-employment income tax returns with the IRS based on the work or service in the previous year. (A social security number cannot be substituted for a FEIN and does not meet the legal burden of s. 102.07(8) of the Act.)
Operate under specific contracts.
Be responsible for operating expenses under the contracts.
Be responsible for the satisfactory performance of the work under the contracts.
Be paid per contract, per job, by the commission, or by competitive bid.
Be subject to profit or loss in performing the work under the contracts.
Have recurring business liabilities and obligations.
Be in a position to succeed or fail if business expense exceeds income.
Above list source: http://dwd.wisconsin.gov/dwd/publications/wc/WKC_13330_P.pdf
It is not likely that contractors that try to use "independent contractors" to avoid paying workers compensation can meet all of these criteria. This puts the liability for injuries back on you, the property owner.
Hopefully, this information makes it clear how important it is to confirm that your roofing contractor has current workers' compensation insurance. Next time you are hiring a roofing contractor or any contractor to work on your property, make sure to ask to see a copy of their workers' compensation insurance before allowing them to start working. Check to make sure that the dates on the proof of insurance are not expired. A few minutes of due diligence could save you from a huge lawsuit. Don't take a chance on hiring an unlicensed or uninsured contractor!
For more information on Workers' Compensation Law check out these links:
Wisconsin-http://dwd.wisconsin.gov/dwd/publications/wc/WKC_13330_P.pdf
Iowa- http://www.iowaworkforce.org/wc/index.html
Illinois- http://www.iwcc.il.gov/handbook013013.pdf
This article was written by Jamie Heinrichs