Who is Heinrichs Roofing and Siding?
---
We are experts in roofing, siding, and window installation. Our history shows our longstanding commitment to our customers. We greatly value our employees and are confident in the quality of service we provide.
Get a Free Consultation
Our History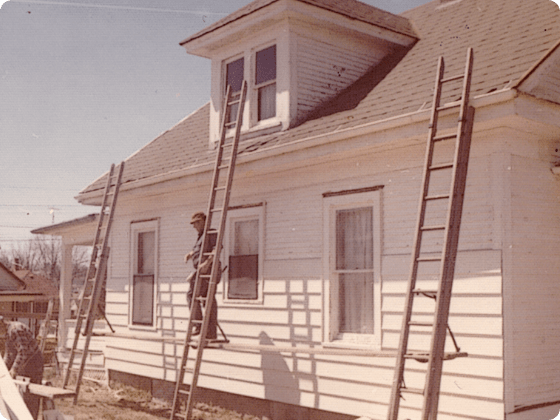 1960
---
Keith Heinrichs began his roofing career in Platteville at the age of 16. After marrying his wife Phyllis and settling in Belmont, Keith started his own company with a ladder strapped to the roof of his old Buick and supplies delivered to the jobs by the local lumber company. These were the humble beginnings of Heinrichs Roofing and Siding. Keith considered his company an actual business when he was able to hire one employee – that was 1960.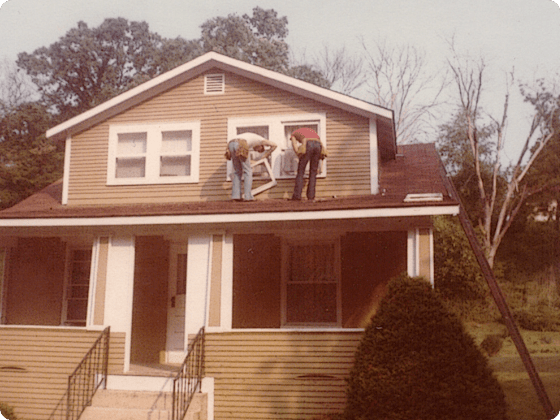 1988
---
Ken began working for his father, Keith, at the age of 15, working his way up to the siding foreman position. Ken took the helm of the company in 1988 when his father passed away, taking on all roles of the company from secretary and service technician to purchasing agent and supervisor. Ken grew the company with excellent employees who consistently perform quality work.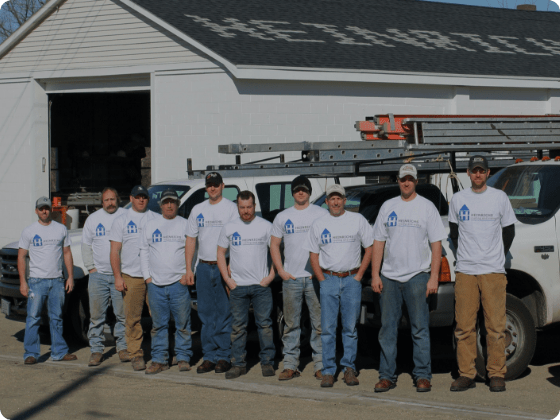 2016
---
2016 brought a third generation of ownership to Heinrichs Roofing and Siding when Ken's son Jamie took over the company. Like his father, Jamie began working on the roofing crew at the age of 15. After earning a degree from UW-Madison, he returned full time to the family business working in both the roofing and siding divisions.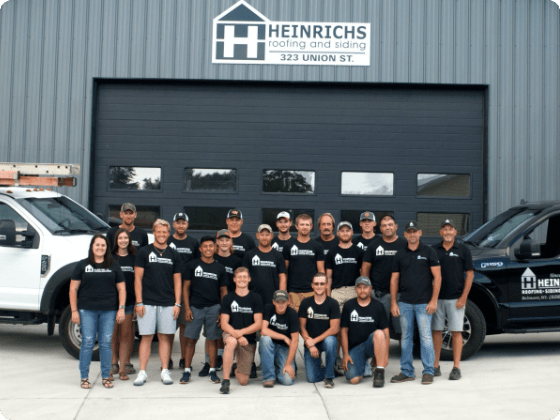 Today
---
Today, Heinrichs Roofing and Siding celebrates its strong history and looks to the future with excitement, never wavering on the core values of the company. We proudly exceed our customers' expectations by providing professional installations of quality products at competitive prices — and we're always there to service our projects long after they're completed.
Community Involvement
---
Heinrichs Roofing and Siding is proud to support our local community. As a business, we regularly support our local school, fire department, sports boosters, and more. Our team members are active as local sports coaches, members of the local fire departments, and school boards.
Staff Training and Experience
---
Our long-term employees have decades of experience providing the highest quality work in the area.
Each of our permanent, full-time roofers is credentialed as a CertainTeed Master Shingle Applicator, while our siding team is certified with LP BuildSmart Silver Level training and as a Mastic Preferred Contractor. We complete all roofing, siding, and window installation projects to the manufacturer's specifications — and we get the job done quickly to minimize disruption to your everyday life!
Associations and Accreditation
---
National Roofing Contractors Association, Certainteed SELECT ShingleMaster, Mastic Elite Contractor, Mule-Hide Products Warranty Eligible Applicator, BBB Accredited A+ Rating.